FBI says Amtrak suspect had Neo-Nazi ties, possibly planning large attack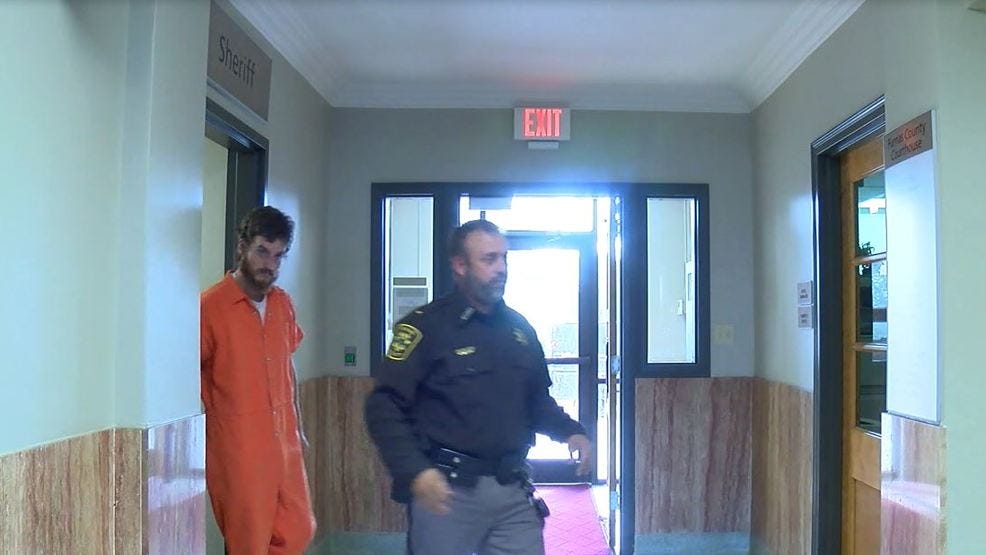 People close to the man who pulled the brakes on an Amtrak train in Furnas County say he had an interest in "killing black people" and that he had joined a Neo-Nazi group, according to court documents unsealed on Wednesday.
Investigators also found evidence that a terror attack was being planned.
26-year-old Taylor Wilson faces federal charges in connection with the incident, including entering a train to commit crime, and terrorist attacks and other violence against railroad carriers and against mass transportation systems on land, or water, or through the air.
Police said Wilson was carrying a loaded revolver in his waistband and a speed loader in his pocket when he pulled the brakes on an Amtrak train on Oct. 22 near Oxford. He was also found with a backpack which contained three additional loaded speed loaders, a box of .38 ammunition, a hammer, a fixed blade knife, tin snips, scissors, a tape measure and a respirator-style mask similar to ones used in construction trades.
The court document reveals that Wilson had a valid Missouri concealed handgun permit.
Investigators spoke with an acquaintance of Wilson during the investigation. He told investigators that the man had been acting strange since he moved into the St. Charles, Mo. residence, saying Wilson had an interest in "killing black people. He said Wilson had been researching white supremacy forums online and joined a Neo-Nazi group.
Investigators found several documents and pamphlets saved on Wilson's phone, including files named "100 Deadly Skills," a series of individual PDF files, each with a skill related to killing people, copies of "The Anarchists Cookbook" and "Poor Man's James Bond volume 5" by Kurt Saxon, among others.
The FBI said these types of documents are often possessed and utilized by individuals and groups attempting or planning to commit criminal acts or acts of terrorism or violence.
Wilson's roommate also told investigators about a secret panel behind the wall of the refrigerator that Wilson used to hide items.
Upon checking for an access panel, investigators found it was well camouflaged and was held in place by trim pieces. Agents discovered a large amount of evidence including a tactical vest, 11 AR-15 rifle ammunition magazines with approximately 190 rounds of .223 ammunition, one drum-style ammunition magazine for a rifle, firearms tactical lights, 100 rounds of 9mm ammunition, approximately 840 rounds of 5.45×39 rifle ammunition, white supremacy documents and paperwork, several additional handgun and rifle magazines, gunpowder, ammunition reloading supplies, and a pressure plate. Also located in the compartment was a hand-made shield.
Wilson was found competent to stand trial in December, and his case is headed to district court.