FDIC shuts down TierOne bank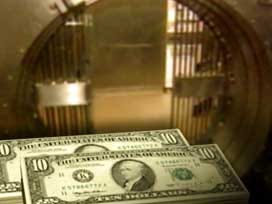 Lincoln–based TierOne bank has been shut down.
The FDIC has taken over for now. Sioux Falls-based Great Western Bank will take over TierOne's assets and deposits, which total $2.8 billion.
So what does this mean for TierOne customers? Edith Gray with the FDIC says not to worry. "It's business as usual. The checks, ATM accounts, direct deposit, et cetera. Everything will continue as usual. It's a seamless transaction for the customer. They don't even have to worry about changing their checks, that will happen sometime down the road."
We talked to customers who say they'll stay with Great Western and others who say they'll move their money somewhere else.
TierOne customer Christopher Newman says, "I don't know anything about the bank. I don't know anything about the company, so I guess I can do some research and see what they're about. I don't know if I can trust my money with them."
Customer Brenda Taylor says she's staying put. "I was considering changing banks and I sat on it for a while, hoping thinks would get better. Then this suddenly happens, so right now I'm going to stay where I'm at."
The FDIC has set up a phone line and website to help customers with the transition. The toll-free phone number is 1-800-830-4732. The website is www.fdic.gov/bank/individual/failed/TierOnebankne.html