Federal judge doesn't issue ruling on Fremont law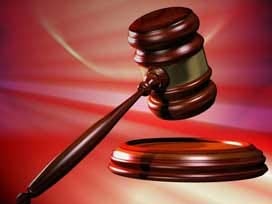 The fight over Fremont's controversial illegal immigration ordinance came to a halt Wednesday afternoon when the judge hearing the case decided she wasn't sure the federal courts had the authority to rule.
Tuesday night the city council suspended the ban while it's dealing with legal issues, including two major lawsuits.
Jennifer Chang Newell is an attorney for the ACLU, which filed one of the lawsuits. She says, "the issue at the heart of our case is whether a state or local government has the power to enact its own immigration rule and say who has to stay and who has to go."
Wednesday in federal court, a judge wasn't so certain she had the authority to rule on the case. Thinking a state courtroom might be a better fit, she didn't make a ruling. Both legal sides disagreed with that, saying a federal courtroom is where this needs to be heard.
Kris Kobach who helped pen the law is representing the city. He was out of town, but Garrett Roe was there on his behalf and says, "it's issues of supremacy clause, meaning does the federal government prevent states from doing what Fremont's done or does the Constitution allow states to pass laws that touch on immigration? And so I think it's important for the federal government to hear this case."
Now the two sides have until the middle of next month to file legal briefs, saying why they think federal court is the appropriate place to hear this case..
Neither side says this is a setback and that they'll be prepared to argue their side.
The ACLU says they still wanted the federal judge to block enforcement from the bench on the Fremont ordinance, saying the city could reverse its decision. Kobach says they city won't do that while its under court challenge.