Felix the cat was shot in the mouth and dumped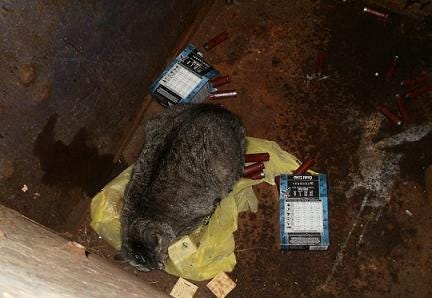 We have an update on a story we first brought you last week. Lancaster County Sheriff's deputies were sent to a dumpster near Pawnee Lake where they found a female cat in poor condition.
Nicknamed "Felix," the cat was taken to the Humane Society where they found she had been shot in the mouth and had to have his jaw and tongue repaired. They also found shrapnel in her paw.
Sheriff Terry Wagner says she was well taken care of in the past and had been spayed and de-clawed. She is still at the Humane Society recovering from her wounds.