FGCU Defeats NU Swimming and Diving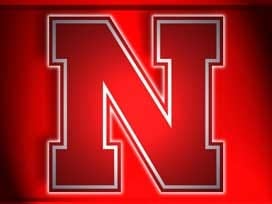 Posted By: Sports
Story Courtesy: Nebraska Athletics
Fort Myers, Fla.- The Nebraska swimming and diving team dropped its first competition of 2015 to Florida Gulf Coast, despite a victory from Bria Deveaux and seven runner-up finishes. The Eagles proved to be too much, defeating the Huskers 126-77.
Deveaux captured the Huskers' lone victory of the morning in the 100-yard butterfly. Deveaux raced to a first-place time of 57.28. Nebraska also captured a third-place finish in the event with Erin Oeltjen posting a time of 58.41.
Taryn Collura earned a pair of runner-up finishes Saturday morning. Collura's second-place finishes came in the 50-yard freestyle (23.95) and the 100-yard freestyle (51.28).
Katt Sickle also swam to two second-place finishes for the Huskers. Sickle captured her first runner-up finish in the 200-yard freestyle (1:54.60), with her second coming in the 500-yard freestyle (5:03.70).
Jordan Ehly and Jacqueline Juffer also earned second-place finishes for the Huskers. Ehly raced to a second-place time in the 200-yard individual medley (2:10.42) while Juffer posted a runner-up finish in the 100-yard backstroke (58.19).
Nebraska claimed several third-place finishes against the Eagles Saturday. Brassard (1,000-yard freestyle), Alex Bilunas (50-yard freestyle), Kelly Dunn (100-yard freestyle), Rebekah Land (100-yard backstroke) and Ehly (100-yard breaststroke) all earned third-place finishes.
In the relay events, the team of Juffer, Ehly, Deveaux and Bilunas claimed a third-place finish in the 200-yard medley relay with a time of 1:48.44. In the 200-yard freestyle relay, the team of Bilunas, Oeltjen, Deveaux and Collura captured a second-place finish with a time of 1:36.52.
Nebraska will be back in action Saturday, Jan. 24, to take on Big Ten rival Illinois. The Huskers will take on the Illini in Champaign, Ill., with that meet beginning at 11 a.m.. The Huskers will return home to the Devaney Natatorium for their final regular season meet of the year for a two-day meet with Washington State. That meet will begin at 5 p.m. on Friday, Jan. 30, and 10 a.m. on Saturday, Jan. 31. Check back in to Huskers.com for any and all updates regarding the Nebraska swimming and diving team.?