Field Set for 2012 NCAA Championships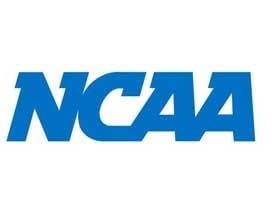 The NCAA set the 12-team field for the 2012 NCAA Women's Gymnastics Championships on Monday, placing the No. 6 Nebraska Cornhuskers in the first session on Friday, April 20, starting at 11 a.m. (CST). The Huskers, who finished second in the Salt Lake City Regional, will be joined by No. 2 UCLA, No. 3 Oklahoma, No. 7 Utah, No. 10 Stanford and No. 11 LSU.
The second session of the championships will begin at 5 p.m. (CST) and will include No. 1 Florida, No. 4 Alabama, No. 5 Georgia, No. 8 Arkansas, No. 9 Oregon State and No. 12 Ohio State. The top three finishers of each semifinal session will advance to the Super Six on Saturday, April 21, at 3 p.m. Teams earned their seed based on their National Qualifying Score, which was their regional score added on to their Regional Qualifying Score.
Nebraska will be very familiar with the rotation that they drew, as it will be the same as its rotation at the Salt Lake City Regional. The Huskers will start on bars and then move to beam, before receiving a bye. NU will then travel to the floor and will finish on the vault for their last event. NU will end on a bye in the sixth rotation.
Jessie DeZiel will lead NU after capturing the 2012 Salt Lake City all-around crown last weekend, while also winning event titles on the vault and floor. Sophomore Emily Wong joined DeZiel on the award stand by taking home the beam title.
The 2012 NCAA Championships will take place from April 20-22, at the Gwinnet Center in Duluth, Ga., with event finals on Sunday at Noon (CST). The Super Six, which will determine the national champion, will be aired live on ESPN3.com, and on tape delay on ESPNU on May 2 at 7:30 p.m. Tickets for the championships can be purchased at www.ticketmaster.com. A complete list of rotations and individual event specialists are available by clicking the link at the top of the page.
Semifinal I (April 20, 11 a.m. (CST))
#2 UCLA (394.495*)
#3 Oklahoma (394.385)
#6 Nebraska (393.555)
#7 Utah (393.530)
#10 Stanford (393.085)
#11 LSU (392.645)
Semifinal II (April 20, 5 p.m. (CST))
#1 Florida (394.770)
#4 Alabama (394.270)
#5 Georgia (394.095)
#8 Arkansas (393.370)
#9 Oregon State (393.210)
#12 Ohio State (392.470)