Fifth Annual FUN-Damental Healthy Me Day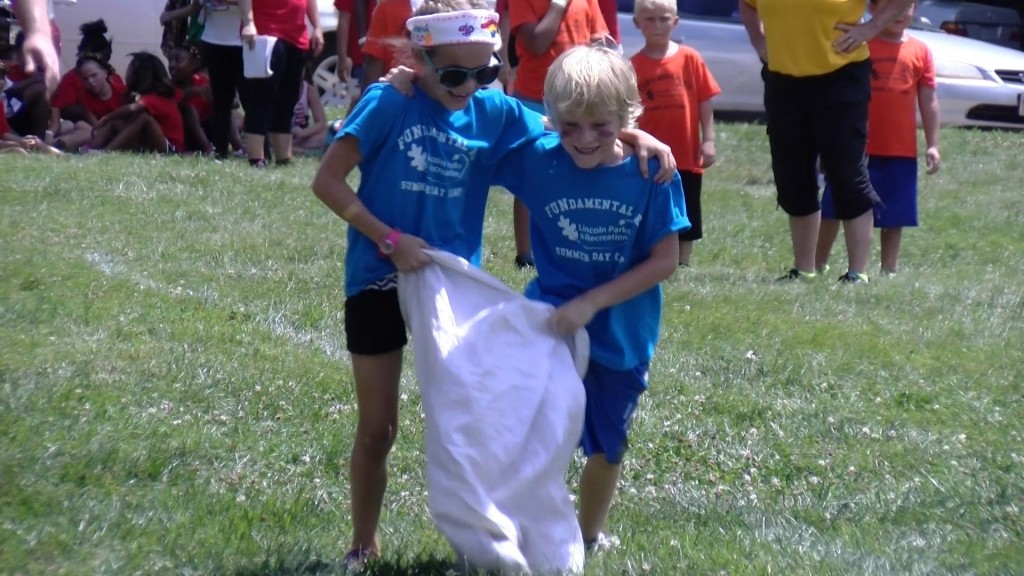 Posted By: Jason Taylor
jtaylor@klkntv.com
LINCOLN, Neb. Around 500 children from ages 5 to 13 were at Woods Pool to participate in the Fifth Annual FUN–Damental Healthy Me Play Day.
The FUN-Damental Healthy Me Day is an event where kids from several different camps from around town gather at the end of the summer for a competitive but fun tournament. Some of the activities include a sponge relay, balloon toss, three–legged race, marbles and box hockey.
"Kids just participate in fun games at the end of the summer. Just to come for comrade, sportsmanship, and getting together just for the end of the summer." Said Dorothy Skorupa, Parks & Recreation Coordinator
13 year old Alec Pfister has participated in these summer camps for two years. He spends his summer vacations with his father and grandparents and this keeps him busy during the day.
"Usually I would just get bored if I was there, if I was at my grandparents house. So I just tell them every summer to sign me up and I just come here with all my friends." Pfister said
His favorite activity is box hockey. A few other campers say they enjoyed a few other activities, especially the balloon toss.
"Ya that one was fun! That one was clutch! It was like you didn't know if you were going to drop it or not. It was, it was scary… The race, the five person race where you have three on one side and two on another side. That one was close. Potato race." Said Matthew, Kavon and Will, 12 year Campers
Skorupa says most campers and leaders think this is the best day of the summer.
"We want them to compete but we also want them to learn hot to you know win gracefully, lose gracefully and just have fun. And we stress just have fun and do the best you can." Skroupa said
The campers celebrated the end of their tournaments by taking dip in the pool afterward.