Final basket brings Columbus gym to historic close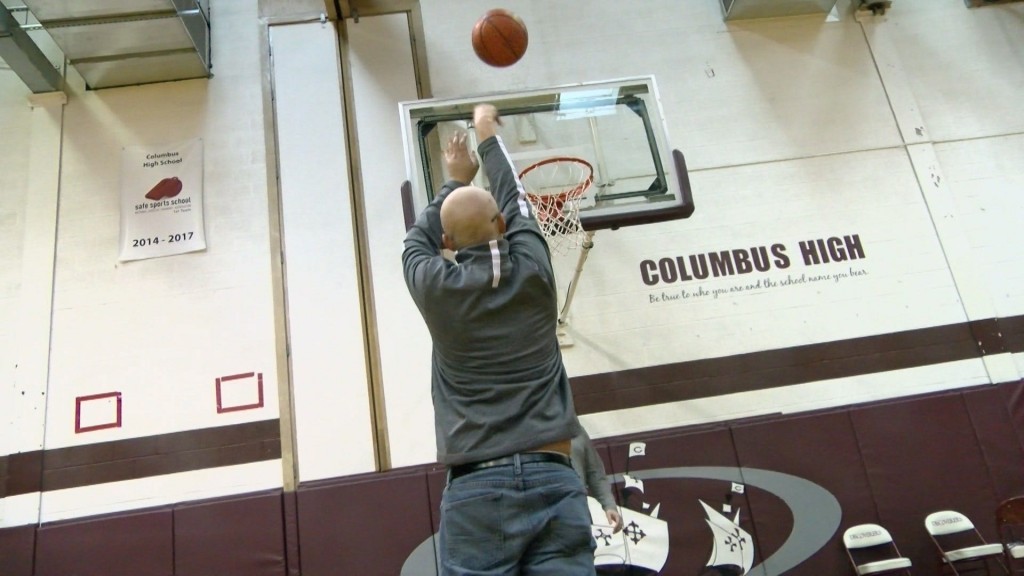 It all starts with a dream.
For Kyle Anderson, his dream was to play high school basketball.
"I'm a full believer that God is controlling everything," Kyle, a Columbus, Neb. native, said.
Kyle always had the goal of playing for the Discoverers.
But that fell short in 2011 when he was diagnosed with osteosarcoma – a type of bone cancer..
Three rounds of chemo and six years later, Kyle is in his senior season. He found a way to still be a part of the team as their film manager.
His heard work, noticed by his coach and teammates.
"We don't get to see what he goes through when he goes to Omaha for treatments," Head Coach Jimmy Motz said.
"He doesn't really show he's struggling too much, he's always happy," teammate and fellow Senior Mitchell Greiner said.
But being part of the team is just part of his ritual. Kyle is still undergoing his latest chemo treatment.
"Keeping up with school work your grades slip and then if you don't do the chemo, that's kind of saving my life right now."
His team role, though, would change for senior night against Kearney.
Coach Motz decided it was time to suit up the young man who's epitomized his team's motto of Anchor Down for 4 years.
"I was sitting at home on a Monday night and I turned to my wife Mackenzie and I told her, I said I'm gong to suit Kyle up Friday night," he said. "And she said that would be pretty cool"
That night just happened to be the last time the discoverers would play in their decades-old gym before moving to a new school.
Kyle had to get clearance from doctors and the NSAA, but he got his jersey.
"In 11 years of doing this I've never had a kid that excited to get a uniform," Motz said. "We all got a little emotional."
"We thought hey what a great thing and if he's not doing it for himself he's doing it for all the other kids who are fighting cancer," Kyle's dad, Kip said.
On Friday, Kyle surprised his team.
"He came in with his uniform on and one of the neatest things I saw was all the kids started clapping," Motz recalled.
"I think they were pretty thrilled," Kyle said. "They were pretty happy for me which is nice."
The battle with Kearney was tough.
But the Bearcats hit free throws to pull away at the end.
With 20 seconds left in the history of the high school gym, Kyle checked in, and got his shot to finish what he's wanted to do since the beginning.
"I don't think anyone remembers the score— I don't remember the score of the game," Kyle's mom Deb Anderson said with a smile.
Kyle's dreams will continue. He wants to be a doctor.
He also hopes he can end his latest bout of chemo this summer.
"Its hard to be the best person you can be every day and you know there's some days I come up short and you know its hard work paying off," he said.
As the Discoverers close the book on more than half a century of history at the old gym, the final note will always be Kyle's final shot.