Final day of Nebraska State Fair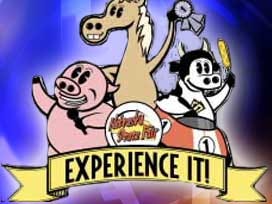 The festivities in Grand Island are wrapping up and Nebraska State Fair organizers are calling it a success.
The fair has been going on for the past week and a half.
From the looks of it, many people are walking away pleased with its first year in Grand Island.
Jamie Pachta and her family are from Aurora.
"I've never really been to the State Fair much in my life so to have it in our backyards is kind of fun."
Rain showers fell on the last day of the fair but they couldn't stop the rides from spinning and the guests from coming.
Thousands of people were at Fonner Park over the last 11 days.
Playing games, eating food and having fun.
Final attendance numbers haven't been released yet but it's safe to say they'll be positive.
State Fair Board Chair Sallie Atkins credits the new facilities and central location with the turnout.
"We did surveys of our parking lots both last Sunday and this Sunday. We've had all but about 10 counties represented on any given day and anywhere from 20–30 states plus Canada represented."
UNL student Ashley Moravec says she liked it in Lincoln better.
"I don't know it seemed a little more together. Here it seems more spread out."
But she's still having fun along with everyone else.
"I think it's not just for the people in the eastern part of the state but the people out west have a better chance to come too and enjoy it."
The fair wraps up tonight with the free Josh Turner concert.
Final attendance numbers will be released Tuesday.