Final Honor Flight Reunion Held Sunday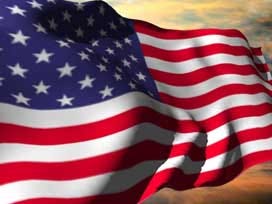 Gov. Dave Heineman is declaring May 24, "World War II Veterans Day" at the final reunion for participants of the statewide "Heartland Honor Flights" effort. The flights allowed Nebraska's World War II veterans to visit the World War II Memorial in the nation's capital.
"It has been a great honor to participate in the Heartland Honor Flights," said Gov. Heineman. "This was an extraordinary effort organized by Bill & Evonne Williams of Omaha. In one year, the Heartland Honor Flights have allowed more than 1,500 Nebraska veterans to see their memorial on the National Mall. I look forward to declaring May 24 'World War II Veterans Day' in Nebraska."
Approximately 1,400 individuals are expected to attend the May 24 event honoring the veterans, as well as family members, donors, volunteers, and flight volunteers (known as "guardians") who have supported the flights since the inaugural flight on May 21, 2008.
This memorable evening will be the Heartland Honor Flight's final salute to the Greatest Generation, and bring to a close the statewide Heartland Honor Flight effort. Additional information on the national effort is available at:
We will have more on this story coming up on Channel 8 Eyewitness News At 10.