Fire blackens several hundred acres in central Nebraska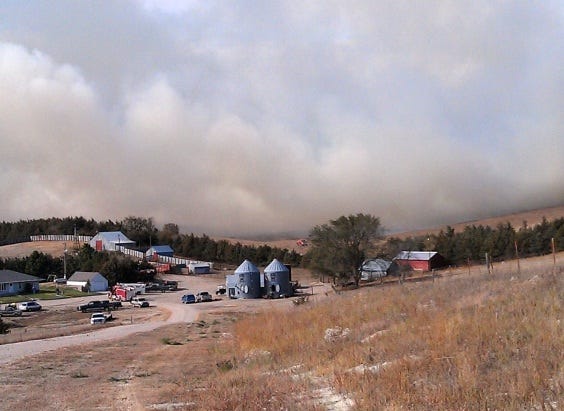 Posted By: KLKN Newsroom
8@klkntv.com
OCONTO, Neb. (AP) _ Firefighters from eight departments have contained a fire that blackened several hundred acres in central Nebraska.
The flames briefly threatened a homestead near the Custer-Dawson county line. No injuries and no damage to structures were reported.
Custer County emergency manager Shawn Owens says a spray plane helped firefighters. Nebraska Highway 21 was blocked off periodically so the plane could land and reload with water.
Owens says an initial estimate is that more than 2 square miles were charred. The fire cause is being investigated.