Fire destroys Lincoln home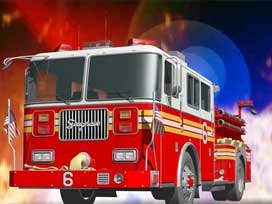 A fire has destroyed a home in Southwest Lincoln. It all started around 2:00 Monday afternoon while the man and woman who live there were at work. It happened on West Claire Ave. near south Coddington is now out. But firefighters and the people who live here know it did a lot of damage.
About 50 firefighters from the Southwest fire department and surrounding town's were called to the home once neighbors saw the smoke and flames. No one was home when this all began. But Judy Turner talks about what she thought after she got the call her home was on fire.
"When I first pulled up I had this horrible sinking feeling in my stomach when I saw my house up in smoke its not a good feeling," Turner said.
Southwest Fire Chief Phill Nalley says he believes the blaze started near a wood burning stove. Again the house is considered a total loss.