Fire destroys south Lincoln duplex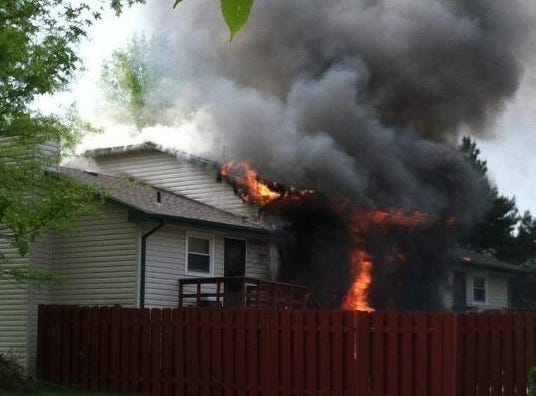 By: Ian Hest
ihest@klkntv.com
Lincoln Firefighters spent the afternoon putting out the fire.
Firefighters were called to the duplex at 2950 Sequoia near 27th and Old Cheney at around 12:30 Tuesday afternoon.
Lincoln fire and rescue says one person was inside but had no injuries. They say the fire was made more difficult when it spread to 2 gas meters.
"Apparently we have a leak around the meter that's complicating things so we have Black Hills energy on location who's going to help us shut that down from the street," said Fire Battalion Chief Bruce Sellon.
They say they eventually shut gas to the house down around 2 hours later at which time they were able to fully extinguish the blaze.
"Just basically have to let that fire burn before we can put it out otherwise we're going to have raw gas migrating to an ignition source. So it's critical that until we can extinguish the fire we're just going to have to monitor it to keep it in check," said Sellon.
Fire inspectors say they are investigating what caused the fire which charred the entire north side of the building. Damage is estimated at around $250,000.. a total loss.
LFR says they were able to account for everyone who lives there and thankfully they are all alright. Several pets in the units were also rescued.