Fire inspectors discuss smoking fire prevention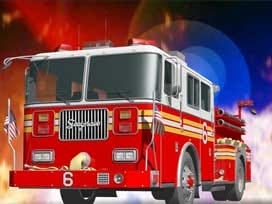 By: Jenn Schanz
jschanz@klkntv.com
Tens of thousands of dollars in property damage has already
been caused by fires in Lincoln
this year, and it's only been a week!
Fire investigators say smoking is high on the list of
causes.
Since 2011, there have been more than 50 fires each year in Lincoln caused by
smoking, and 2014 isn't starting off any better.
"In 2014 in 4 days, we've had 3 different fires caused
by smoking. Those 3 fires combined have had over $100,000 of property and
structure damage," says Fire Investigator Rick Campos.
One of those three fires sent a Lincoln woman to the hospital in critical
condition, she's since improved.
"There was smoke rolling out of the house. I could see
it coming out of the back door and the front door," her neighbor Michael Martin recalled.
Another fire happened at an apartment building in Lincoln on Jan. 5th. The
tenant was cited for negligent smoking after his cigarette started the blaze. And on Jan. 6th, a motel fire caused $30,000 in
damage after a cigarette was left on a mattress.
If you are a smoker, fire officials say it's always best to
smoke outside, even in the cold. Use deep, wide ash trays to put out your cigarettes, and
always make sure they're out completely. You can also use an ash tray with dirt
or sand in it. And of course, you should never smoke near oxygen.
Most importantly, making sure cigarettes are disposed of
correctly, is key.
"Proper smoking receptacles is critical, even if you go
outside to smoke," says Chief Fire Inspector Bill Moody.
It may seem like a no brainer, but fire investigators say by
taking some simple steps, big problems can be avoided.
If you're interested in finding smoke-free housing, call the Lincoln and Lancaster County Health Department at 402-441-6224. Landlords interested in fire safety training should contact Safe Kids of Lincoln at 402-441-8045.