Fire investigator: Grass fires very preventable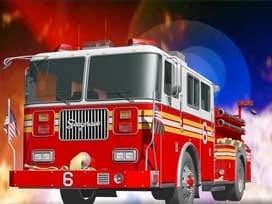 By: Lauren Fabrizi
lfabrizi@klkntv.com
In light of the grass fires and other small house fires in the last few days, fire investigators are trying to make clear they are very preventable.
Fire inspector Chuck Schweitzer of Lincoln Fire and Rescue said in these dry and windy conditions, it's very easy for fires to spread quickly. He said some of the main causes of grass fires include burning barrels or any other type of hot object.
He said one of the most common causes is discarded cigarettes.
"If you're using cigarettes and you're going to use them outside, always dispose of them in a closed container, put them out with water, step on them," Schweitzer said. "Do something to physically put them out and not just make the assumption that they are going to go out."
Schweitzer said unattended fire pits are also common causes. He's urging anyone who uses them to keep them away from structures, grass and materials.
"When you're done with them, make sure you do extinguish the fire, even if you think the fire's out and there's just hot coals," Schweitzer said. "Just poor some water on them. Make sure that it is out."
Schweitzer said grass fires, especially during these current conditions, are not uncommon, but wants everyone to be mindful when using hot objects.