Early morning fire on roof of Lincoln home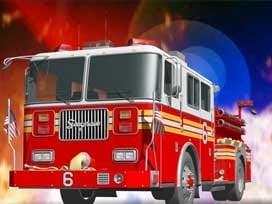 By: KLKN Newsroom
8@klkntv.com
Lincoln Fire and Rescue crews respond to a house fire early this morning near Northwest 7th and Brookside Drive.
The call came in at around 4:45 Wednesday morning. The initial call said the fire was coming from the attic of the home.
Lincoln Fire and Rescue tell us that the resident of the home smelled smoke and left his house to see where it was coming from. After walking around the neighborhood he returned home. The man's lights began to flicker and that's when he realized the fire was on his roof.
The fire was contained to the roof and crews were able to get it extinguished fairly quickly. No one was injured in the fire. The man was able to return to his home when crews left the scene.