Fire victims set up fund to help neighbors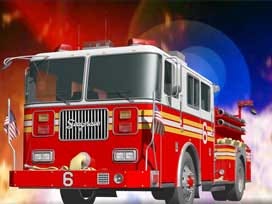 By: Megan Palera
8@klkntv.com
Their cigarette is to blame for a fire that destroyed a Lincoln apartment complex on Thanksgiving. Now the couple wants to give back.
Video captured on a cell phone shows just how quickly the fire spread. Flames were seen pouring out of the roof. Brittany Leutzinger and Dan Sutton's Southwood Village Apartment is where it all started. The cause – a cigarette.
"How often do you see a cigarette ignite into flames after it's thrown on the ground," Sutton said.
The couple have much to be thankful for today. Thankful that they and their two kids were not home when the fire first started. And grateful to family and friends who have helped them since then. But they realize not everyone is as lucky.
"That's why we felt that it was kind of our duty to go out and start a fund to help everybody," Leutzinger said.
"Even if they're property is not ruined, it definitely is gonna be in need of cleaning and taken care of," Sutton said.
They've started a disaster relief fund to help their family and the 17 other families who were displaced by the fire, 7 of whom had no renters insurance. They say it's a simple act of kindness and the least they could do for their neighbors.
"They understand it was an accident, you know. Worst possible thing at the worst possible time," Sutton said.
The fund is set up at all Great Western Banks in Lincoln and Omaha. The fund is set up under: Thanksgiving Day Disaster Relief Fund, Brittany Leutzinger and Dan Sutton.
It will also help the residents displaced by another fire over the holiday weekend at an apartment in North Lincoln.