Fire victims struggle to know where to go next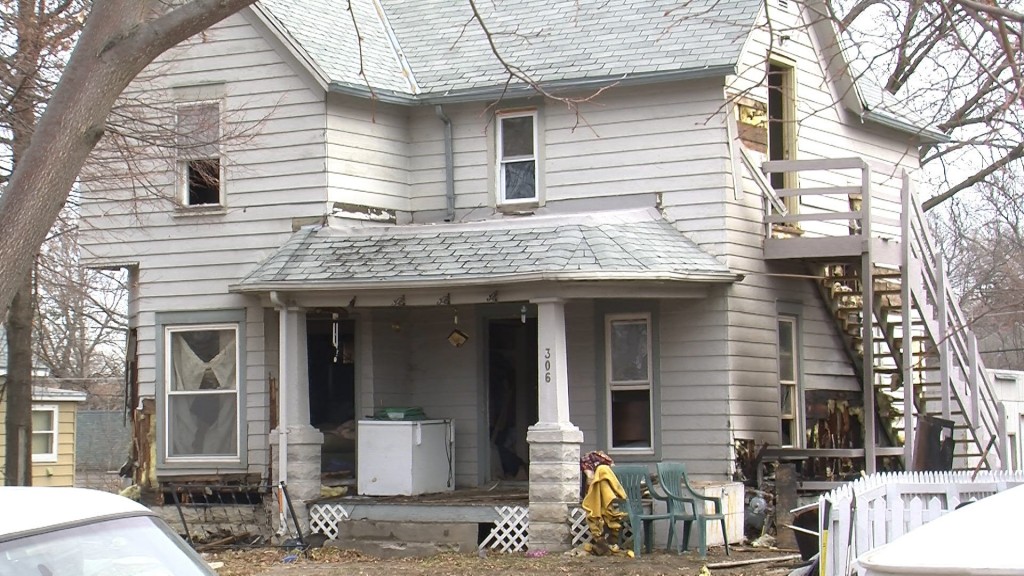 By: Sabrina Ahmed
Sahmed@klkntv.com
After a North Lincoln apartment fire yesterday leaves everyone in the building homeless, the tenants are now left to pick up the pieces. Still trying to figure out their next steps.
Saturday we told you about a couple who lived in the apartments, a stroke victim without a house to come home to. Now, we talked to the other tenants of the building. Three young adults who have nowhere to turn.
"I have nothing left and I have to pretty much start all over—start fresh," fire victim Adam Hanseling said.
Adam Hanseling woke up Saturday morning to smoke billowing out of the vents in his top floor apartment. When he ran outside to the street, he says it was all surreal.
"I noticed that my house was on fire, I went out here, didn't see nobody walking by, cars driving, I'm like—am I in a dream? No it was actually real," Hanseling said.
Hanseling says he lives in one of two units in the building near 32nd and "O".
He was the only one home of the three roommates, and watched his house, and everything in it, go up in flames. The few things he could salvage smell like smoke, reminding him of the horrors of Saturday morning.
"I had a hard time sleeping last night—I woke up so many times because I seriously thought my hotel was on fire," Hanseling said.
He doesn't have renters insurance, and only has somewhere to stay for three nights, thanks to the red cross. After that, he says he isn't sure where to turn. He's looking for help wherever he can get it.
Fire officials say the fire started in the basement. Trash and paper stacked up next to the furnace caught fire.
"We arrived, there was a lot of smoke coming up from the basement to the roof. it was a deep seeded fire. we pulled a couple lines, we got in there," Capt. Mike Birdwell said.
One fire fighter was taken to the hospital. He was treated and released for minor injuries.
Hanseling says he lost about 1$10,000 of personal belongings. Fire officials say the newly remodeled house is a total loss.