Firefighter donates $1,000 to two families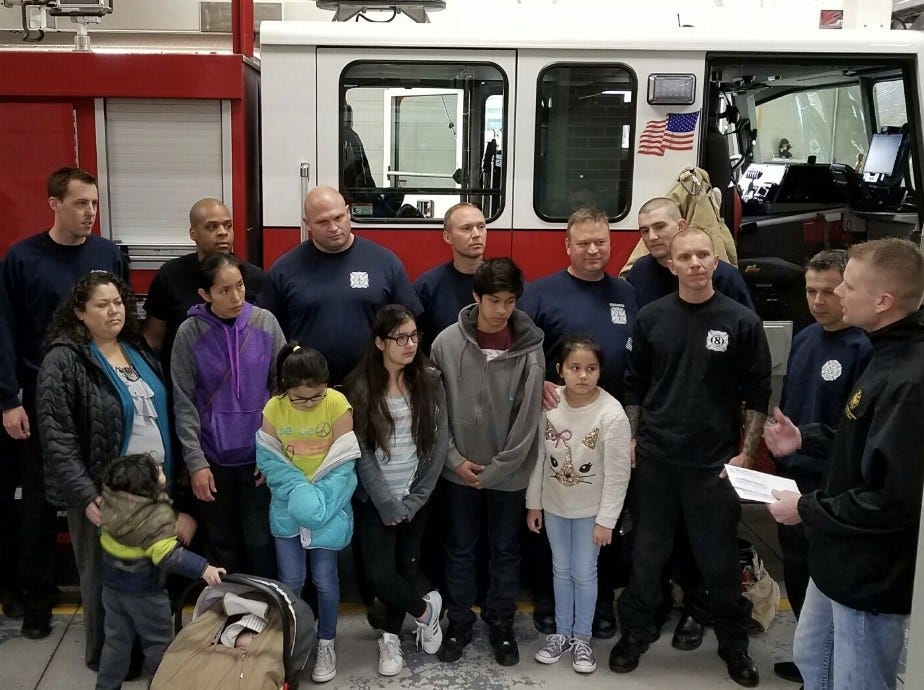 A local firefighter's union went the extra mile to spread the holiday cheer.
Lincoln Fire Fighters Association President Ron Trouba said they wrapped up this year's Operation Warm–in which they donated 1,000 winter coats to students at Huntington and Everett elementary schools–when one of his union members was moved enough to want to anonymously donate $1,000 to help some families.
"When we finished things up at Everett this year, one of our firefighters who participated said 'look, I want to go a step further. I want to make a difference here, beyond just giving these kids a coat,'" Trouba said.
He said the union worked with Everett school officials to pick two families that would benefit most.
The union brought the families to Fire Station 8 Tuesday morning, where they presented each of them with $500.