Firefighters battle blaze in downtown Plattsmouth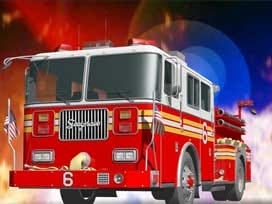 Posted by: KLKN Newsroom, 8@klkntv.com
(AP) Seven departments are called in to help battle a fire inside an old building in downtown Plattsmouth.
The fire was reported around 11 p.m. Thursday at the Quart House Pub inside the structure. Four businesses in the building and an apartment have been affected.
No injuries have been reported.
Firefighters have been hampered by the frigid weather. The National Weather Service says Plattsmouth temperatures hovered around zero or barely above, with wind chills reaching minus 14.
The fire cause hasn't been determined.
Plattsmouth is a city of about 6,500 residents that sits on the west bank of the Missouri River, 17 miles south of Omaha.