Firefighters quickly put out apartment fire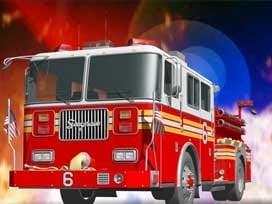 By: Erika Summers
esummers@klkntv.com
In what fire officials call "an unusual incident", the outside of an apartment building catches fire overnight.
Fire crews were called to 17th and M Streets a little before midnight Wednesday.
Officials say when crews got to the scene, they saw sparks and smoke coming from a window on the second story of the apartment building.
Firefighters checked the apartment and found no flames or smoke. They realized the smoke was coming from the outside of the building.
"Inside the siding but outside the interior wall. (It's) a little unusual, said Assistant Fire Chief Pat Borer. "We're trying to figure out how it started."
Crews removed the window to put out the fire.
No one was in the apartment at the time. Fire officials say the damage to the apartment is minimal. The investigation into the cause of the fire continues.