Firefighters get ready to rally for smoke detectors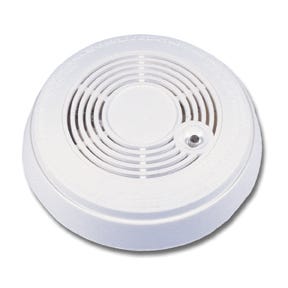 Lincoln firefighters get ready to educate public about the value of smoke detectors.
The statistics speak volumes when it comes to the life–saving value of smoke detectors. For every 4 out of 5 cases in which fire deaths occur nationwide they're not present.
A group of Lincoln volunteers and firefighters are working to change that. Lincoln Fire and Rescue is taking action because the rates of fires are consistently higher in neighborhoods surrounding McPhee Elementary and Lincoln High School.
They're preparing delivery kits that will be used to install smoke alarms in Lincoln. Last year 500 high risk homes and apartments got new alarms.
"The fire department managed to get a grant to make this happen this year that is allowing us, hopefully, to get rid of 3000 alarms," says Fire Capt. Jeff Hatcher.
Lincoln Fire and Rescue submitted the grant request to FEMA, who apparently liked the idea.
Captain Hatcher says FEMA is also funding all the equipment that will be needed to install these duel detection alarms. At least 300 volunteers will be needed to install them.
But, when you look at statistics starting with the first smoke detectors that were installed, you'll see they're worth it.
"We saw the fire death rate in America drop by 50% and it's when these things became a common household item," says Capt. Hatcher.
If you want to help install these fire alarms, all you have to do is mark it down on your calendar: Saturday, August 21st, 8 a.m. at McPhee Elementary near the Capitol.
And they'll be doing it again on October 2nd, where they'll start at Lincoln High.