Firefighters put out flames at Airpark duplex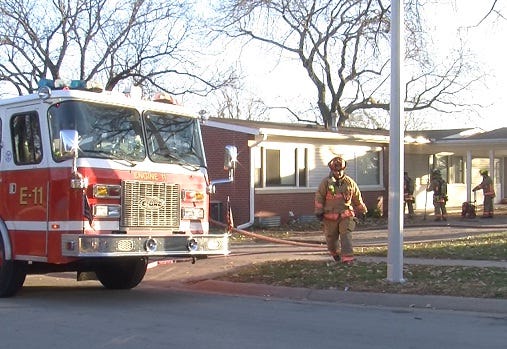 Posted By: KLKN Newsroom
8@klkntv.com
Firefighters were called to a home in northwest Lincoln Thursday morning.
Fire officials at the scene says it appeared food left cooking on the stove caught fire spreading flames and smoke. However, Battalion Chief Pat Borer says there are conflicting reports, so it remains under investigation.
Firefighters were able to extinguish the fire quickly and rescue a dog.
Chief Pat Borer says no one was at home when the fire broke out. Borer says residents in the neighboring duplex heard the smoke alarm. No one was hurt.