Fireworks In Lincoln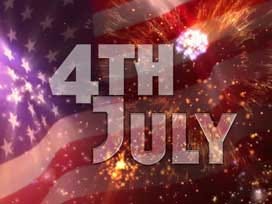 It's almost time to light those fireworks Shelby Sherrets is just one fan who's ready to blast them off.
"I'm pretty excited I love fireworks I love fire."Sherret said.
She works at a Cortland stand already open for business ahead of next week's holiday.
Something that will be different in Lincoln this year.
The city council has approved a measure to allow seven types of fireworks previously banned within the city limits, including sparklers, torches and color wheels.
Joe Vinton hasn't seen those items sell any more at his stand, but could soon.
"Next year anything with the exception of a few items that's legal in Missouri and surrounding states will be legal in Nebraska." Vinton said.
That's because of a law passed in the legislature which would let you light products already tested and approved nationally, as opposed to those tested now by the state fire Marshall's office.
The law will take effect in October.
Marge Itzen says she's happy to see it happen, under one condition.
"Well you know I grew up with very few limits on fireworks so to me we were just careful and I think that's the main thing when it comes to fireworks you need to be careful what you're doing."Itzen said.
To by fireworks here in Lincoln. stands will begin opening up on July 3rd. That's also the first day you can legally light them.