First annual Skate with Santa at the John Breslow Ice Hockey Center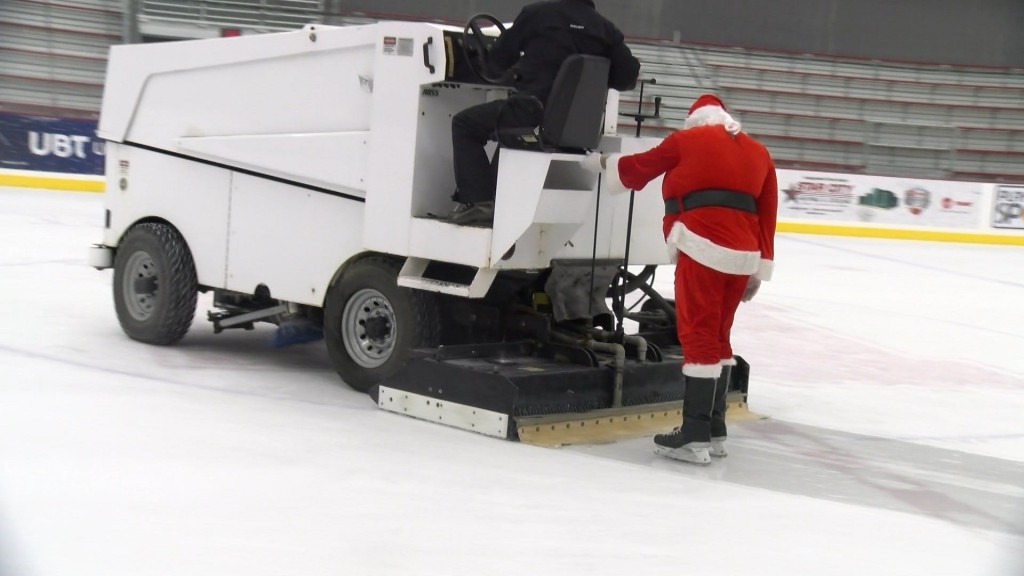 Posted by: Abigail Wood
awood@klkntv.com
Hundreds of people got in the Christmas spirit Saturday at the John Breslow Ice Hockey Center, for the first ever Skate with Santa.
"It's going to be a new holiday tradition, since we've only been open about a year," said Jackie Berry with Star City Figure Skating. "And Santa came out today."
Five-year-old Jonathan Zeng was there, suited up in his hockey gear. He was delighted to meet Santa: "He was wearing a Santa shirt, Santa pants, and his belly was so fat."
Jonathan says he wants to play guitar, be a scientist, and, most of all, be a hockey coach when he grows up.
"I'm not even scared a little bit," he said, skating out onto the ice. "I just try to go more fast."
This is the first Skate with Santa because the Breslow has only been open a year. One of the purposes of the event is to let people know the rink is available to the public.
There was a performance from three members of the Star City Figure Skating Club.
"It's a lot of power and anxiety," said 11-year-old Amnie Berry, who was one of the soloists. "You're going really fast and it's just an amazing feeling to let go and go out there."
If you're interested in the ice rink, here's a link to their website to learn more.