First-Ever Tom Osborne Citizenship Team Announced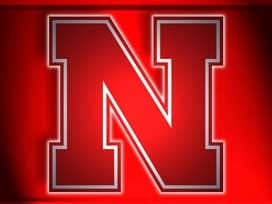 Posted By: Sports
Complete List of Team Members: http://www.huskers.com/ViewArticle.dbml?DB_OEM_ID=100&ATCLID=209465513
First-Ever Tom Osborne Citizenship Team Announced
Lincoln – The University of Nebraska Athletic Department unveiled the first-ever Tom Osborne Citizenship Team Monday morning.
The team was created to recognize the service to the community by Nebraska Athletics, and to recognize the contributions and ideals of legendary Husker Football Coach and past Athletic Director Tom Osborne.
During his tenure as athletic director from 2007 until 2013, Osborne played a significant role in expanding Nebraska's Life Skills department while encouraging total person development for his student-athletes.
To earn a spot on the Osborne Citizenship Team, student-athletes had to complete a minimum of six community service/leadership projects in the academic calendar year and remain in good academic standing.
This year, 215 student athletes, spanning all 24 of Nebraska's varsity programs, have participated in 1,300 campus or community service projects including, but not limited to, weekly mentoring, school outreach, hospital and hospice visits, awareness events, special needs programming, holiday outreach and statewide motivational assemblies. Each of the team members were honored earlier today at the Hero Leadership Breakfast at Memorial Stadium. Each of the recipients will receive a Tom Osborne Citizenship Team medallion.
The Hero Leadership Breakfast caps a busy weekend of academic events, as the annual student-athlete Academic Banquet took place Sunday night, including the announcement of Nebraska's Big Ten Medal of Honor winners for 2013-14.