First-Plymouth holds eight Christmas Eve services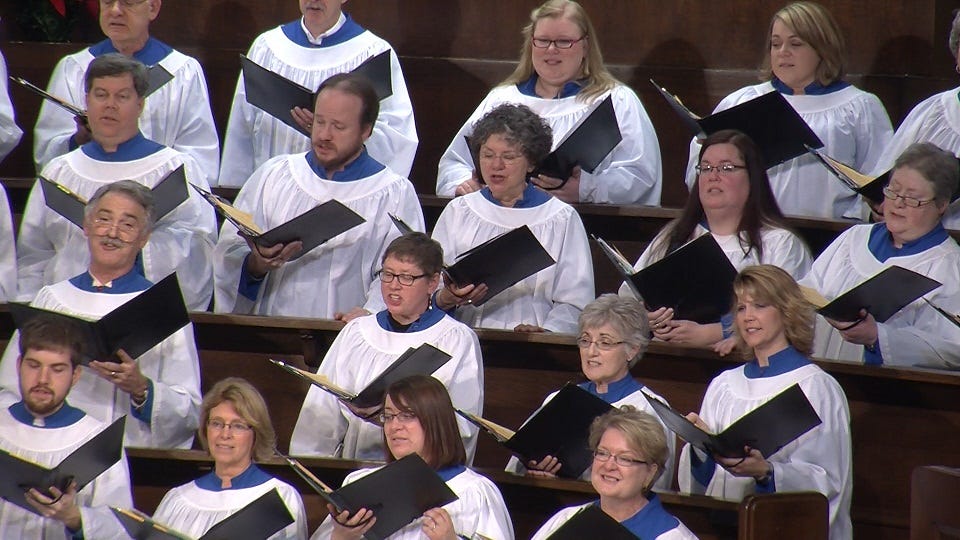 By: Lauren Fabrizi
lfabrizi@klkntv.com
The sound of angels could be heard on high at First–Plymouth Congregational Church this Christmas Eve.
"This day is such a great joy," Minister Jim Keck said. "Gathering all day long, it's like an open house with joy, love, hope and peace."
The church held eight services throughout the day. One of those included the story of the birth of Christ, featuring the church's youth. There were shepherds, a live baby Jesus and dozens of singing angels.
Church officials said about 3,000 to 4,000 people came out to the services.
"It's Christmas Eve and I'm here to worship," Nathan Reece said.
"It's just a great reason for celebration," Heather Lambert said. "Great time to be together and celebrate the reason for Christmas."
Later in the evening, more spirited music could be heard led by the church's choir and orchestra.
Minister Keck said the services are a way for the community to come out and celebrate the true meaning of Christmas.
"If we can increase the peace in a person's heart, there will be more peace in our families and our communities," Keck said. "So we hope we're spreading His message of peace."
First–Plymouth does not have any Christmas services tomorrow, but other churches throughout Lincoln do. Just check with your local congregation.