Five Husker Wrestlers Move to Winners Bracket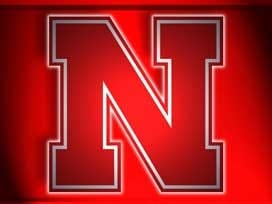 Courtesy: Nebraska Athletics
Oklahoma City, Okla. – Five of Nebraska's seven wrestlers at the NCAA Championships posted first-round victories during Session I on Thursday at Chesapeake Energy Arena.
The Huskers are in fifth place as a team with 9.5 points after the first session. Penn State leads the team race with 16.5 points, while Oklahoma State (13.5), Edinboro (11) and Minnesota (11) round out the top four.
Reigning All-Americans James Green (157) and Robert Kokesh (174) each collected major decisions, while 149-pounder Jake Sueflohn earned a technical fall. Redshirt freshmen Tim Lambert (125) and TJ Dudley (184), each making their first NCAA Championships appearance, also notched victories.
Green, the top seed at 157 pounds, picked up his 30th win of the season in a 14-3 triumph over Air Force's Joshua Kreimier. The Husker junior, a two-time All-American, earned his seventh major decision of the season.
At 174 pounds, No. 3 seed Kokesh notched a 10-1 win over Jacob Scheffel of West Virginia in the opening round. The victory marks Kokesh's 19th in a row as he seeks to earn All-America status for the second consecutive season. He finished third at last year's NCAA Championships.
Sueflohn (149) managed the largest margin of victory in the first session for Nebraska with his 16-0 technical fall over North Carolina's Christian Barber. No. 6 seed Sueflohn, a junior, collects his 30th win of the season.
No. 12 seed Lambert (125) was the first Husker to compete on Thursday, and got NU started on a positive note with his 5-1 decision over David White of Binghamton. Lambert, making his first NCAA showing, improves to 23-11 on the season.
At 184 pounds, eighth-seeded Dudley earned his eighth major decision of the season in a 13-5 triumph over Donald Patrick of Davidson in the first round. Dudley is 26-6 this season.
The Huskers suffered losses at 165 pounds and heavyweight to seeded opponents. Sophomore Austin Wilson (165) fell to 10th-seeded Cooper Moore of Northern Iowa, 5-3, in the first match of his second NCAA appearance. Redshirt freshman Collin Jensen (HWT), making his first NCAA appearance, dropped a 10-2 major decision to 11th-seeded Austin Marsden of Oklahoma State.
Session II of the NCAA Championships begins tonight at 6 p.m. CT. The championship bracket second round and two rounds of wrestleback matches are set for tonight. Matches will be broadcasted on ESPNU and streamed online on ESPN3.