Flooding damages many homes in Clearwater, Neb.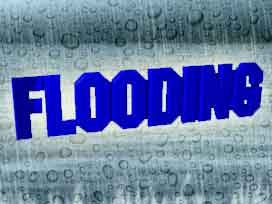 Officials say about 100 homes in Clearwater were damaged by flooding the last few days, but downstream towns along the swollen Elkhorn River such as Battle Creek escaped serious damage.
Faythe Peterson is emergency management director for the region that includes Antelope and Madison Counties. She said Tuesday that officials had turned their attention to Norfolk, a city of about 30,000.
She was hopeful the Elkhorn wouldn't lap into residential and business areas, because the river is flanked by a city park. Also, homes in flood-prone areas were removed several years ago. The Elkhorn has reached record-high levels in recent days.
A slight chance of rain was forecast for much of the region Wednesday and Thursday.