Flooding takes toll on businesses in Nebraska City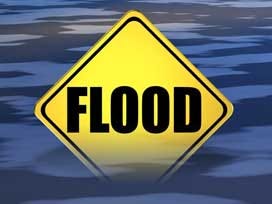 It's sink or swim for some store owners. A road block at the Missouri River is putting a block on business in Nebraska City.
They'll take all they can get at Mercer's Do It Best. Co–owner Mark Mercer says sales have slumped 10 to 15% since Highway 2 was closed off nearly a month ago. Mercer says, "Some of the marketing is changing. We've canceled some fliers over to Iowa because frankly, a five mile drive is now a 120 mile drive."
The Mercers aren't alone.
Traffic on Main Street is slower than normal. The restaurant industry taking one of the biggest hits. And although Walmart declined to comment, the chamber of commerce says sales at the retail giant have fallen 30%.
It's not all doom and gloom. The Lied Lodge is still checking in visitors by the handful. Their numbers have remained steady and they're confident the big Apple Jack Festival in September will still be bustling with 100,000 people. Doug Farrar says, "It's kind of like a Nebraska football game. It's a mess in downtown Lincoln when you have to get to it, but if people really want to go there they find a way. I believe people will be the same way for the festival.