Floodwaters slowly recede around Ft. Calhoun plant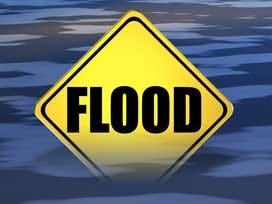 By: Cole Miller
cmiller@klkntv.com
The floodwaters surrounding the Fort Calhoun Nuclear Plant are now low enough to where operation can begin. However any damage must be taken care of first.
In April, Fort Calhoun shut down for refueling. Then in June, floodwaters stopped nearly all activity at the plant. Three months later, they can now begin working towards restarting operations.
Floodwaters have surrounded the Fort Calhoun Nuclear Power plant north of Omaha for much of the summer. On Monday, the plant exited the "notification of unusual event" status, meaning they can now begin to assess any damage done.
"The circumstances we've looked at this summer were circumstance that were unprecedented…we haven't seen this type of flooding. We haven't had to shut down a plant because of rising waters," Mike Jones with OPPD said.
Now that waters are down, Mike Jones says if everything goes just right, start up could begin in late September. Jones is hopeful the plant will resume operation at least by the end of the year but the public's safety is the number one priority.
"The public needs to feel assured that the plant is going to operate safely because I can't stress that enough. The promise, the commitment we've made is that we will not compromise on safety," Jones said.
Jones says Omaha Public Power District has given the Nuclear Regulatory committee a blueprint for how they will go forward. He says the plant was built to handle a flood of this type and everyone can learn something from it.
"I think this situation that we've gone through this summer has underscored for us the importance of being prepared, the importance of being committed to safety and doing what you need to do to make sure the public's health and safety is protected," Jones said.
Since the plant was in a refueling stage, when the floodwaters hit, Jones says that will be finished first. After that, cables, pipes and other equipment will be tested to make sure they're okay for use.