Confirmed flu cases reported in Lincoln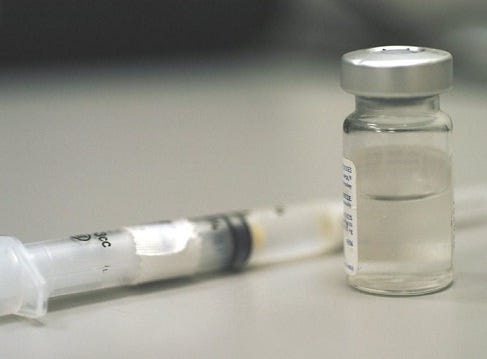 Posted By: KLKN Newsroom
8@klkntv.com
The Lincoln-Lancaster County Health Department (LLCHD) reports eight cases of flu have been
confirmed in Lincoln, and flu activity has begun to increase within the last week.
Health Director Judy Halstead strongly recommends that all individuals age six months and older have a flu vaccine as soon as possible if they have not done so already. Influenza is a highly infectious disease of the lungs that can cause mild to severe illness and lead to death. Flu vaccination is the primary method for preventing influenza, and antibodies that protect against flu virus infection develop about two weeks after vaccination. According to the Centers for Disease Control, current strains of flu viruses are covered by the 2012-2013 seasonal flu vaccine.
Flu vaccinations are especially important for those at high risk of having serious flu-related
complications and those who live with or care for people at high risk.
These include the following:
• Children younger 5, especially those younger than 2
• Adults age 65 years and older
• Pregnant women
• People who have certain conditions including asthma, neurological and neuro-developmental
conditions, chronic lung disease, heart disease, blood disorders, diabetes, kidney disorders, liver
disorders, metabolic disorders, a weakened immune system and obesity as well as those
younger than 19 who receive long-term aspirin therapy.
Vaccination also are important for the following individuals:
• People who live in nursing homes and other long-term care facilities
• People who live with or care for those at high risk for complications from flu, including:
• Health care workers
• Household contacts of persons at high risk for complications from the flu
• Household contacts and caregivers of children younger than 5 years of age, especially
those younger than 6 months of age who are at high risk but are too young be get
vaccinated.
In addition to getting a flu vaccination, individuals can reduce their risk of getting and spreading
influenza by following these practices:
• Cover your mouth and nose with a tissue or sleeve when you cough or sneeze.
• Wash hands thoroughly and frequently throughout the day.
• Stay home when you have symptoms of the flu ( fever, cough, sore throat, fatigue, chills
and achiness).
• Avoid being around those who have flu symptoms.
The flu vaccine is available and easily accessible in the community. Those needing a flu vaccine should
contact their health care providers or find a community flu immunization location. The LLCHD will
provide flu vaccine to low-income, uninsured adults and certain uninsured children. To be eligible for a
flu vaccine at the Health Department, children must be between age 6 months through 18 years and
meet one or more of these criteria:
• Have Medicaid coverage
• Have no health insurance or be under insured
• Be American Indian and/or Alaskan Native.
LLCHD requires appointments for flu vaccinations. For more information, call 402-441-8065 or visit