Fmr. Basketball players endorse arena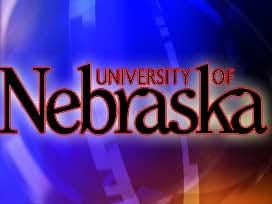 When it comes to the basketball part of the Arena, former Huskers are saying yes to the project. The newest group of Arena supporters are former Husker basketball players. Players that say they know what a new arena could do for the struggling program the school now has.
It doesn't look like much now, but for the newest set of arena supporters, they can already see what it will look like later. "Take a recruit in there and there's 15,000 fans or you show them a video of 15,000 fans, walk them in there and the ribbon board is going the big screen is going it's a big wow factor for a young kid," Former Husker Jake Muhleisen said.
He's talking about the wow factor that could sell a spot on the Husker basketball team. Former Husker basketball players themselves, Andy Markowski and Jake Muhleisen spoke out in support of the new Haymarket arena Thursday afternoon.
The two say nothing should stop the city from building an arena that could boost a big 12 school's basketball program…even if it means higher ticket prices that some opponents are projecting. And some Lincoln residents agree, "Some people just like the basketball games and would go to regardless of what the prices are," Dan Hellige said.
"The population of Lincoln, if it's an appealing program they will pay what it needs to be," Ruth Rauscher said.
But regardless of the prices at the ticket office former Husker players say the new will help the program rebound.
"It's something that we lack that we need to kind of dangle that carrot in front of maybe the one or 2 kids to entice them to put our program over the edge," Markowski said.
The new arena would hold 2,000 more seats than the Devaney Center. The former basketball players say they think those two thousand extra seats can be filled if a new arena is built.