Food Bank holds Empty Bowls Luncheon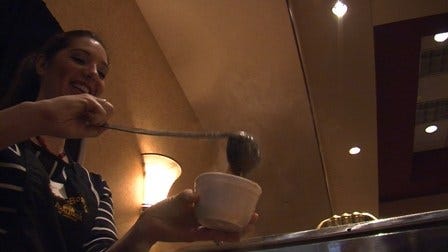 Posted by: KLKN Newsroom
8@klkntv.com
People in Lincoln are filling bowls with soup for a cause.
The Food Bank of Lincoln held their annual Empty Bowls Luncheon, Tuesday. They're raising money to feed the hungry of southeast Nebraska.
Guests pay $25, they walk away with a bowl and a belly full of soup from several restaurants around the area.
"The empty bowl is a symbol of bowls that we filled at the Food Bank of Lincoln over the last 31 years and they're also a reminder of the bowls we still need to fill," executive director Scott Young said.
Last year the Food Bank distributed about 10 million pounds of food.