Food Bank of Lincoln reaches 100 million pound milestone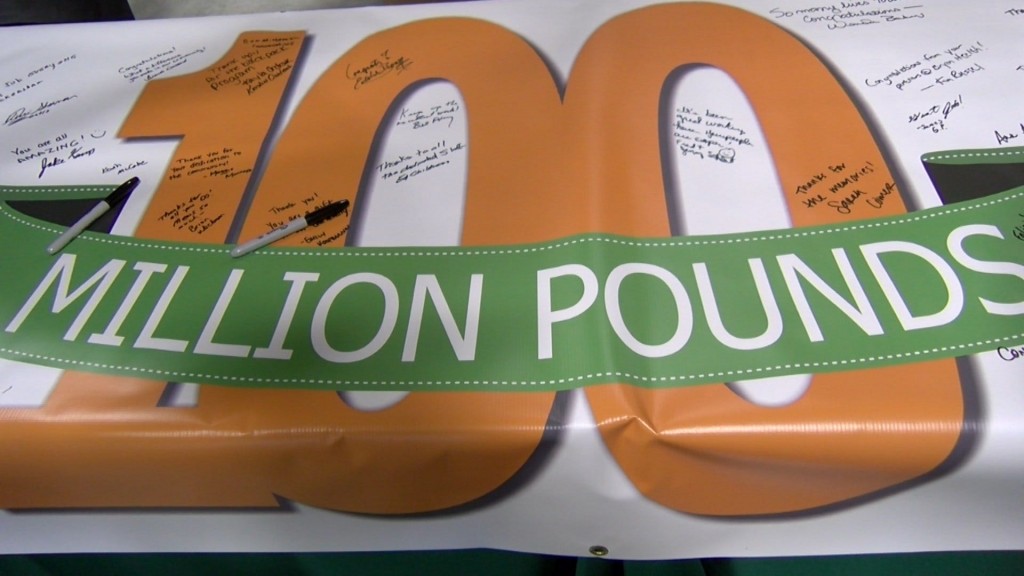 Today the Food Bank of Lincoln announced they have distributed their 100 millionth pound of food since opening its doors more than 35 years ago.

"A lot of perspiration and a lot of inspiration have gone into these 100 million pounds of food," said Executive Director Scott Young.
The 100 millionth pound of food will be given out on Monday at the monthly, Veterans Administration Mobile Pantry Operation.
Ribbons will be attached to the food, thanking the veterans for their service.
Mayor Chris Beutler spoke about all the good that our local food bank does for the community.

"The people who depend on the food bank's assistance are generally not strangers. They are our neighbors, they are coworkers, they are friends and sometimes they are our old classmates," said Mayor Beutler.
Event guests signed a banner recognizing the milestone, which will be displayed in the distribution center following the event.
"We could not have done these 100 million pounds without a whole bunch of volunteers, board members, staff members and donors. People who need the food have lifted us up and we are grateful to all of you," said Young.
Last year, the Food Bank of Lincoln had 1,800 volunteers who worked more than 44,000 hours to provide over 10 million meals!