Football Fans Prepare for Season Opener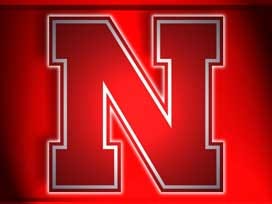 Thousands of husker fans spent the day Saturday getting ready for the new season.
Chris Olmscheid and the crew got started as early as 8 o'clock in the morning
"It's more of a way of life I wouldn't even say it's a hobby at this point its pretty much a way of life."
Husker fans, fired up their grills, cranked up the music and cracked open their favorite drinks.
Husker season is here. So here's a question, why is partying before the game so much fun?
"You don't even need to ask that it just lights up. It's a whole other world here its like a mini Vegas," Husker fan Kate Good said.
A mini Vegas where the games are a little different, but the fun is all the same. But At the end of the day, Everyone's craving a husker victory!
Shane Meredith is one Nebraska looking for just that.
"You know I'm excited I want to see T–magic start today. Burkhead in the wildcat. I'm looking for kind of a big win 56–3," Meredith said.