Former Husker arrested for second time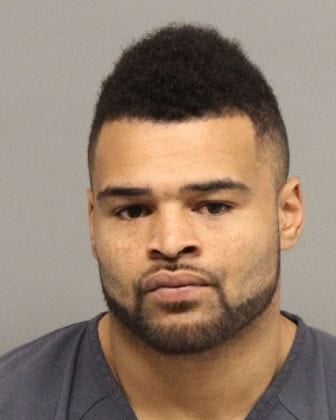 Posted By: KLKN Newsroom
8@klkntv.com
Lincoln Police arrested former Husker football player Rickey Thenarse Tuesday on suspicion of burglary, making it his second arrest in less than a month.
He was first arrested on January 24 after authorities said he broke into a woman's apartment near N. 1st and Sun Valley Boulevard while she was sleeping. They said Thenarse didn't get away with anything, but the woman's apartment looked like it had been rummaged through.
Police arrested Thenarse again Tuesday on suspicion of another burglary in the 500 block of Fletcher Avenue.
"Finger print evidence has linked him to a second residential burglary, this one occurred 10 days prior on January 14," Ofc. Katie Flood said. "A woman returned home to find her front door had been kicked in."
Police said a laptop, CDs and backpack were stolen. They said Thenarse did not know the victim.
Thenarse played for Nebraska from 2006 to 2010.