Former Husker Burroughs Makes Olympic Team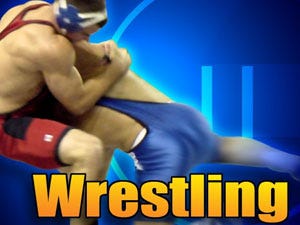 The Nebraska wrestling program will be represented at the 2012 Summer Olympic Games in London after former Husker and two-time national champion Jordan Burroughs (Sunkist Kids) defeated Andrew Howe (NYAC) in the finals of the 74 kg/163 pounds freestyle final at the Olympic Wrestling Team Trials in Iowa City, Iowa on Saturday.
Burroughs, who received an automatic bid to the finals because of his World Championship title in 2011, beat Howe by injury default after Howe was forced to forfeit in the second of a best-of-three match. Burroughs was victorious over the Wisconsin wrestler in the first match, 4-2, 1-2, 1-0. The pair met one time during Burroughs' senior year in 2011, coming away with a 10-7 decision in the finals of the Midlands Championships.
Burroughs is the 10th Husker of all-time to earn a spot on the Olympic team and the first since Brad Vering was the US representative at the 185 pound Greco-Roman weight class. The Sicklerville, N.J., native will look to become the first Nebraska wrestler to win an Olympic Gold since Rulon Gardner did so in 2000 in Sydney.
Former Husker and current Administrative Assistant for the Nebraska program Craig Brester (NWTC) saw his run at an Olympic berth come to an end at the 96 kg/211.5 pounds freestyle bracket. The two-time national runner-up defeated Wynn Michalak (Gator Wrestling Club) in his first match of the tournament, 0-7, 2-1, 4-3, before dropping a pair of duals to Tommy Rowlands (Sunkist Kids) and JD Bergman (NYAC) to end his tournament.