Former Husker Ready for NFL Journey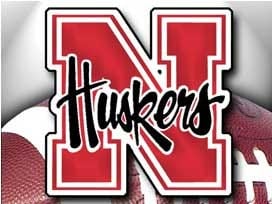 Reported by: Matt Lothrop
NFL training camps open within the next two weeks. For the former Huskers who have solidified pro careers, it's just another beginning to the season. For others, it's a chance to make that NFL dream a reality.
This past spring Marcel Jones continued Nebraska's pipeline tradition of putting offensive lineman in the NFL. The season is more than six weeks away, but the seventh round draft pick's journey has already begun.
"I got drafted in the seventh round by the New Orleans Saints so I've been down their working out. I got a little break so I decided to come back and enjoy some of this great Nebraska weather instead of that muggy swamp weather."
He returned this past weekend to support his Nebraska line coach Brenden Stai. Jones joined nearly two dozen former Huskers at HiMark Golf Course for Stai's annual charity event.
"As for out here, I got a lot more respect for golfers. You know on TV I'm just looking at them like I can do that. I can hit that. I can barely get if off the tee up here."
Instead, Jones will try his luck making a living on the gridiron, where his feelings are a mixed bag, part anxiety, part optimist.
"It's probably going to be a little hectic for me. It's going to be a new venue. It's kind of a dream come true. I finally get to put on a real NFL uniform and play in a couple preseason games and hopefully I'll do enough to make the team, make the active roster and try to make a career out of it."
Jones will begin the battle to make the active roster when the Saints open camp on July 24.