Former Husker Taylor Edwards Selected to USA Softball World Championship Team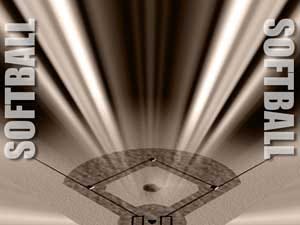 Posted By: Sports
Sports@klkntv.com
Courtesy: NU Media Relations
Former Husker two-time All-America catcher Taylor Edwards earned a spot on the USA Softball World Championship team, announced by USA Softball on Saturday. Edwards becomes the second former Husker to make a Team USA World Championship roster, following in the footsteps of two-time All-American Denise Day, who was on the 1990 World Championship team.
Edwards was one of 17 athletes – and just two catchers – to make the roster for the No. 1-ranked team in the world. Edwards and her teammates will compete at the World Cup of Softball and the 2018 World Baseball Softball Confederation (WBSC) Women's World Championship, Aug. 2-12 in Chiba, Japan. The 2018 World Championship is part of the Road to Tokyo, as softball will make its return at the 2020 Tokyo Olympics following an eight-year absence from the games. In addition to the World Championship roster, USA Softball also announced an additional 17-woman roster that will represent the United States at the Japan All-Star Series and compete as a second National Team at the World Cup of Softball.
Edwards was a four-year starting catcher for Nebraska from 2011 to 2014. The only All-America catcher in program history and a three-time all-conference performer, Edwards was also selected as the 2014 Division I Catcher of the Year. She earned third-team All-America accolades as a freshman in 2011, when she was one of 25 finalists for the USA Softball Player of the Year Award. Edwards earned All-America recognition again as a senior in 2014, when she was named a first-team All-American, the sixth Husker to be a first-team selection.
Edwards ended her career with 17 school records and a pair of NCAA records. The national records she held included most grand slams in a game (2 in 2013) and most consecutive games with a home run (6 in 2011). Edwards set Nebraska career records with 54 home runs, four grand slams, 150 walks and 39 hit-by-pitches. She also owned Husker season records for walks (41 in 2013), hit-by-pitches (16 in 2013) and grand slams, in addition to game records with four runs scored, eight RBIs, four walks and three hit-by-pitches.
In addition to her three Husker career records, Edwards ended her career ranked second in school history in RBIs (202), third in runs (177) and total bases (423), fourth in slugging percentage (.629), fifth in doubles (41), sixth in hits (220), eighth in at bats (673) and games played (233) and 14th in batting average (.327). In her career, Edwards hit .327 with 220 hits, 177 runs, 41 doubles, 54 home runs, 202 RBIs and 150 walks. She posted a .471 on-base percentage and a .629 slugging percentage while earning 231 career starts.
Following her Husker career, Edwards was the No. 8 overall pick in the 2014 National Pro Fastpitch (NPF) Draft. She has played in the NPF each of the last four seasons, including winning three straight NPF championships in 2015, 2016 and 2017. Edwards has been an All-NPF selection in two of the last three seasons, and she also plays professionally in Japan.