Former Husker Thunder Collins Found Guilty Of Murder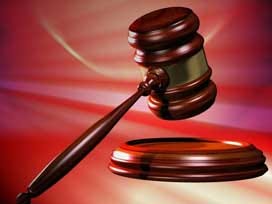 A Douglas County jury has found former Nebraska running back Thunder Collins guilty of first-degree murder. The jury returned its verdict around 2 p.m. Monday.
Jury members had begun deliberations Friday afternoon before heading home for the weekend. Collins was arrested last September within a day of a shooting in Omaha.
Thirty-eight-yearold Timothy Thomas was killed and another man was seriously wounded. Prosecutors built their case on the theory that the shooting was the result of a botched drug deal.
They described Collins as the mastermind behind a plan to rob the two men, who'd traveled from California.
Collins' attorney, meanwhile, argued the prosecution's witnesses were lying.