Former Saltdog Paduch picked up by Tampa Bay Rays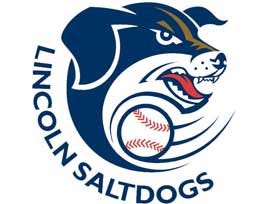 Former Saltdogs right handed pitcher Jim Paduch had his contract purchased by the Tampa Bay Rays organization June 2, and was assigned to Class-AA Montgomery.
The 28-year old made his debut in the Tampa Bay organization Saturday, pitching four innings in relief and allowing two earned runs.
Paduch was a starting pitcher for the Saltdogs from 2008-2010 and earned a spot on the American Association All-Star team last season.
The Chicago native went 17-12 in Lincoln, helping the 'Dogs capture their first championship in 2009 while logging more than 120 innings in each of the last two campaigns.
Paduch was originally a 12th round draft pick of the Cincinnati Reds in 2003, and played four seasons in the organization, reaching as high as Class-AAA Louisville.
He began the 2011 season pitching for the Chico Outlaws before Tampa Bay acquired the rights to his contract last week.
The Saltdogs are home at Haymarket Park all week, and kick off a four-game series with the Winnipeg Goldeyes tonight at 7:05 p.m. For more team and ticket information, go to www.saltdogs.com.