Former State Patrol head files for Treasurer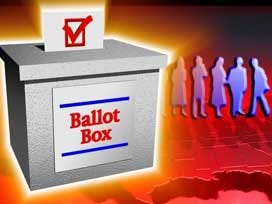 Former Nebraska State Patrol commander Tom Nesbitt has filed to run for state treasurer. Nesbitt, a Republican, announced last October that he would seek the post. He hopes to replace Shane Osborn, who is not seeking re-election.
Nesbitt will face state Sen. Tony Fulton of Lincoln and former Nebraska Attorney General Don Stenberg in the 2010 GOP primary. Nesbitt was selected patrol superintendent in 1999 by then-Gov. Mike Johanns. He resigned in June 2005, saying he did so at the request of Gov. Dave Heineman.
Within a month, he was working in the state treasurer's office under then-Treasurer Ron Ross. He left that post to join Tom Osborne's 2006 gubernatorial campaign. Osborne lost to Heineman in the primary.