Fort Calhoun Flooding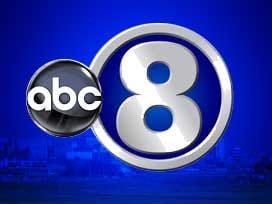 The swelling Missouri river is forcing residents North of Omaha to evacuate their homes.
One man who's lived in Fort Calhoun for thirty years says he's never had to leave during flood season, but now he's packing up to save what he can as water along the Missouri continues to rise in his backyard.
Alan Henion made one of the hardest decisions he's ever had to make, pack up everything and leave home. "This is home. And this is as bad as I've ever seen it," Henion says.
Henion has spent thirty years in this home near the De Soto wildlife refuge in Fort Calhoun. It's where he raised his three children. But now rising floodwaters from the Missouri river are forcing him to pack up what he can and leave the rest behind. Henion says, "I guess you deny it and deny it but you can't, the facts are the facts. We're gonna have five foot of water here and whatever you don't get out isn't gonna be here."
The Army Corps of Engineers plan to release more water than usual from dams upstream. Partly because the Missouri river is five feet higher than anticipated. Nebraska Emergency Management officials say it's also because of more water and snow pack in states that feed into the Missouri.
Residents in Fort Calhoun say they haven't seen flooding like this since the 1950s. Emergency Management officials say it's only going to get worse. But for longtime residents like
Henion, It's already worse than they can imagine. "Well, 30 years, you know, all the family was here… It's just lost… Life will go on, though, the kids are still alive you know… We'll get there," he says.
I spoke with Nebraska Emergency Management officials this morning and they tell me they plan to be dealing with the flooding for at least the next month if not the next six weeks. But there haven't been any mandatory evacuations yet.