Inside look at Ft. Calhoun nuclear plant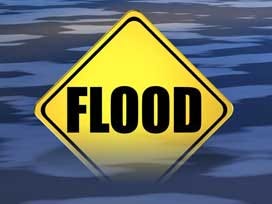 By: Kelly Sommariva
ksommariva@klkntv.com
Months after last summer's Missouri river flooding, Fort Calhoun's Nuclear power plant is getting close to re-opening. The plant, which is north of Omaha, has a list of more than 600 things to do before it can reopen. It's been shut down since late last spring. Employees at Fort Calhoun's Nuclear plant will never forget the summer it turned into an island.
Michael Ferm, OPPD Manager of Site Performance Improvement says, "It was a little different everyday seeing boats, john boats, and amphibious vehicles traveling through our parking lot."
Parts of the plant spent 100 days under water. Surrounded by clouds of bugs so thick they looked like smoke. Now, they have grass and parking lots again. But -within the water marks and fences along the riverbanks- they also have lessons learned.
Ferm says, "up to here. You can see debris in the fence but based on the water make on the tertiary building water level was right in this range here, at the peak."
Employees at Fort Calhoun spent well over 100,000 hours preparing and recovering from some of the worst flooding in Nebraska history. Dave Bannister, Vice President says, "I remember at the peak of flooding you would see people's porches, mobile homes, floating down the river. Pretty devastating."
With a price tag of $76 million, and counting, the 2011 flooding is the costliest natural disaster OPPD has ever seen. The company has applied for millions in federal aid, and promises cuts in operating expenses to keep rates low. At the end of the day- they promise to keep nuclear power safe for Nebraska.
Bannister says, "The plant is safe and will continue to be safe. Our commitment to the public is we'll do all things necessary to ensure safety at the plant. We won't restart it until we're satisfied."
Again, the plant itself didn't see significant damage, only minor, with most of their resources spent on cleanup. They are about 90% complete with recovery, and they expect to finish that by springtime.