Fortenberry won't run for U.S. Senate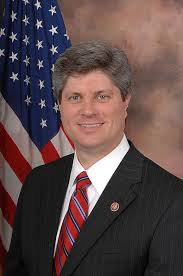 POSTED BY: KLKN Newsroom
8@klkntv.com
LINCOLN, Neb. (AP) _ Rep. Jeff Fortenberry of Nebraska says he will not run for the U.S. Senate.
Fortenberry made the announcement on Wednesday. The five-term congressman says in an email message that he intends to seek re-election to the House in 2014.
His announcement came days after Republican Gov. Dave Heineman announced that he would not seek the seat held by current U.S. Sen. Mike Johanns. Johanns, a Republican, has chosen not to seek re-election in 2014. Heineman would have been a heavy favorite if he had entered the race, and his decision not to run has created a wide-open field.
Fortenberry says the decision wasn't easy, but after deliberating with his wife and their five children, he feels it's the right choice.