Four generations finish Lincoln Half-Marathon together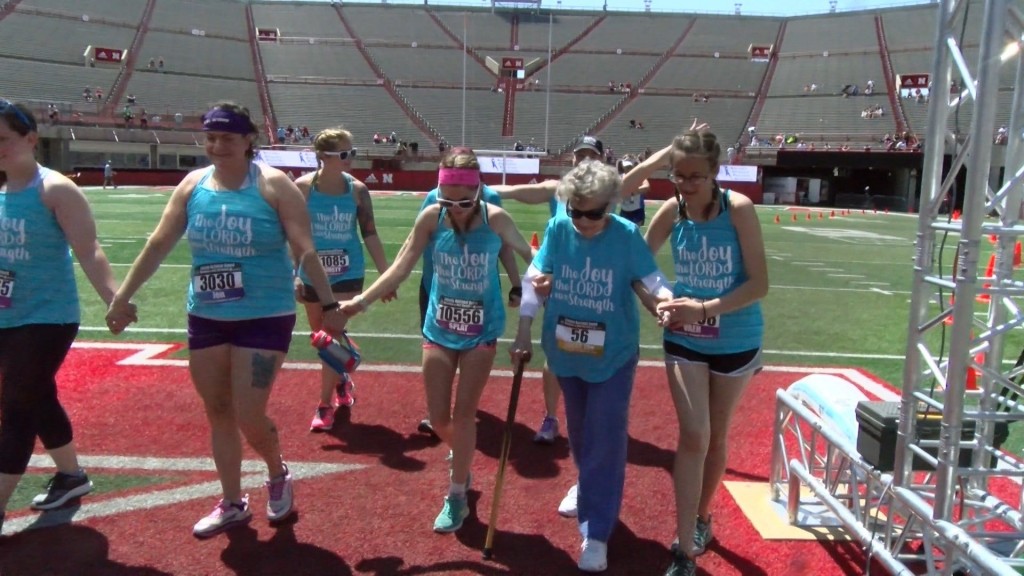 Posted by: Abigail Wood
awood@klkntv.com
Four generations of Smith women took part in the Lincoln half-marathon Sunday. Joy, her daughter-in-law Sandy, Sandy's daughter Christy, and Christy's three girls. They walked in honor of Joy's 95th birthday. The Lincoln woman lived on the marathon route for 66 years, but had never had a chance to run.
"She knows about the marathon," Christy said. "She knows what it is; she knows how many people it takes, we just really wanted her to be on the runners' side this year."
Joy couldn't walk the whole course, but she met up with the girls in the neighborhood where she used to live, then again at the finish line.
"I think it's great," Joy said. "I've watched it from many years from the beginning. I used to live just around the corner."
Christy put the event together. She says one of the most emotional things was watching her mother, Sandy, finish the race.
"In September she'll celebrate five years being sober," she said. "She's in the best health she's been her entire life. It's so exciting to see her prove to herself that if you put your mind to something you can do it."
All three of Christy's daughters were there as well. They say it's meant a lot to live so close to not just their Grandma, but their Great Grandma as well. And the group crossed the finish line together, holding hands.