Four Huskers make All-Region Team; Hunter named Player of the Year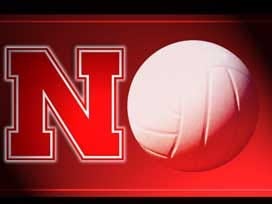 Posted By: Sports
Sports@klkntv.com
Courtesy: NU Media Relations
Four members of the Nebraska volleyball team earned selections to the American Volleyball Coaches Association All-North Region team on Tuesday, and Nebraska setter Kelly Hunter was named the AVCA North Region Player of the Year.
The four Huskers – Hunter, Annika Albrecht, Mikaela Foecke and Briana Holman – are now eligible for AVCA All-America awards, which will be announced next week. Foecke, Holman and Hunter are repeat all-region honorees, while Albrecht is a first-time all-region team member.
Hunter, a native of Papillion, Nebraska, has set NU to an NCAA title and two Big Ten titles over the last three seasons and was voted the best player in the region by the head coaches. After missing the first two matches of the 2017 season with an injury, Hunter returned to lead the Huskers to 28 wins in the last 30 matches with 10.79 assists and 2.65 digs per set. Hunter has a team-high 13 double-doubles this season and has climbed to third in career assists at NU with 3,960. An AVCA second-team All-American in 2016, Hunter added two Big Ten Setter of the Week awards this season to bring her career total to eight. A three-year team captain, Hunter is the Huskers' first-ever Big Ten Setter of the Year since the award was established in 2012. She was also a CoSIDA Academic All-District selection and a Senior CLASS Award candidate earlier this season. Hunter achieved her third career all-region selection.
Holman, a middle blocker from DeSoto, Texas, earned her fourth career AVCA All-Region accolade and second as a Husker. Holman, who also received All-Big Ten honorable mention this season, leads the Huskers in the middle with 2.42 kills and a team-high 1.13 blocks per set with a team-best .352 hitting percentage. A first-team AVCA All-American in 2014 at LSU, Holman was the Big Ten Defensive Player of the Week on Sept. 5 and the MVP of the Ameritas Players Challenge.
Foecke, a three-time all-region honoree who this year earned her first-career All-Big Ten selection, has produced all over the court for the Huskers in her first season as a full-time six-rotation player. Foecke leads NU in kills with 3.46 per set and adds 2.27 digs per set. She has notched seven double-doubles and leads the team in service aces with 35. Foecke was the Big Ten Player of the Week on Oct. 30 and, along with Hunter, was one of 10 Big Ten players to earn a unanimous selection to the All-Big Ten team. Foecke has sparked Nebraska's current 15-match win streak, posting double-digit kills in 10 of the 15 wins.
Albrecht, a Husker co-captain from North Aurora, Illinois, has had a breakout season as a six-rotation outside hitter to earn her first AVCA All-Region honor and first All-Big Ten honor. Albrecht is one of the Huskers' most versatile weapons with 3.03 kills and 2.73 digs per set along with 30 service aces. In her Husker career, she ranks sixth in school history with 135 career aces. Albrecht has played in every set since stepping foot on the Husker campus in 2014, a total of 473 entering this weekend. Albrecht was the AVCA Player of the Week, espnW Player of the Week and Big Ten Player of the Week on Sept. 26 after a career-high 19 kills in a sweep at Penn State.
Wichita State head coach Chris Lamb was named the coach of the year, while Minnesota's Stephanie Samedy was named the freshman of the year.
NORTH REGION
| First Name | Last Name | School | Pos. | Year |
| --- | --- | --- | --- | --- |
| Symone | Abbott | Northwestern | OH | Sr. |
| Annika | Albrecht | Nebraska | OH | Sr. |
| Autumn | Bailey**** | Michigan State | OH | RS-Sr. |
| Mikaela | Foecke*** | Nebraska | OH | Jr. |
| Alyssa | Garvelink** | Michigan State | MB | Sr. |
| Alexis | Hart** | Minnesota | OH | So. |
| Briana | Holman**** | Nebraska | MB | Sr. |
| Kelly | Hunter*** | Nebraska | S | Sr. |
| Abbie | Lehman**** | Wichita State | MB | Sr. |
| Rachel | Minarick** | Michigan State | S | Sr. |
| Courtney | Pence | Illinois State | L | Jr. |
| Stephanie | Samedy | Minnesota | RS | Fr. |
| Samantha | Seliger-Swenson*** | Minnesota | S | Jr. |
| Carly | Skjodt | Michigan | OH | Jr. |
HONORABLE MENTION
| First Name | Last Name | School | Pos. | Year |
| --- | --- | --- | --- | --- |
| Tabitha | Brown | Wichita State | OH | Jr. |
| Emily | Hiebert | Wichita State | S | Sr. |
| Jaelyn | Keene | Illinois State | MB | Sr. |
| Claire | Kieffer-Wright | Michigan | MB | Sr. |
| Molly | Lohman | Minnesota | MB | Sr. |
| Holly | Toliver | Michigan State | RS | Sr. |
Player of the Year: Kelly Hunter, Nebraska, S
Freshman of the Year: Stephanie Samedy, Minnesota, RS
Coach of the Year: Chris Lamb, Wichita State