Four New Cases Of H1N1 In Nebraska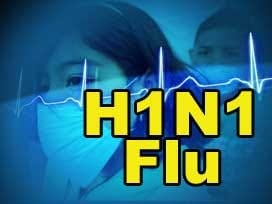 Four new confirmed and three new probable cases of swine flu have been reported in Nebraska.
The total confirmed cases among Nebraska residents is now 16. In addition, two residents of other states have been confirmed as cases in Nebraska.
The four newest confirmed cases of swine flu in Nebraska are in Douglas, Sarpy and Stanton counties.
Three new probable cases are in Kimball, Madison and Platte counties.
The virus can cause a fever of more than 100 degrees, body aches, coughing, a sore throat, respiratory congestion and, in some cases, vomiting and diarrhea.
A boy four or younger in Douglas County is one new confirmed case. The others: a woman in her 50s in Sarpy County, and a boy and a girl between ages 5 and 18 in Stanton County.
The probable cases are a woman in her 50s in Kimball County, a boy between 5 and 18 in Madison County, and a girl 4 or younger in Platte County.