Breaking News: Man dies after four vehicle crash involving school bus in Lincoln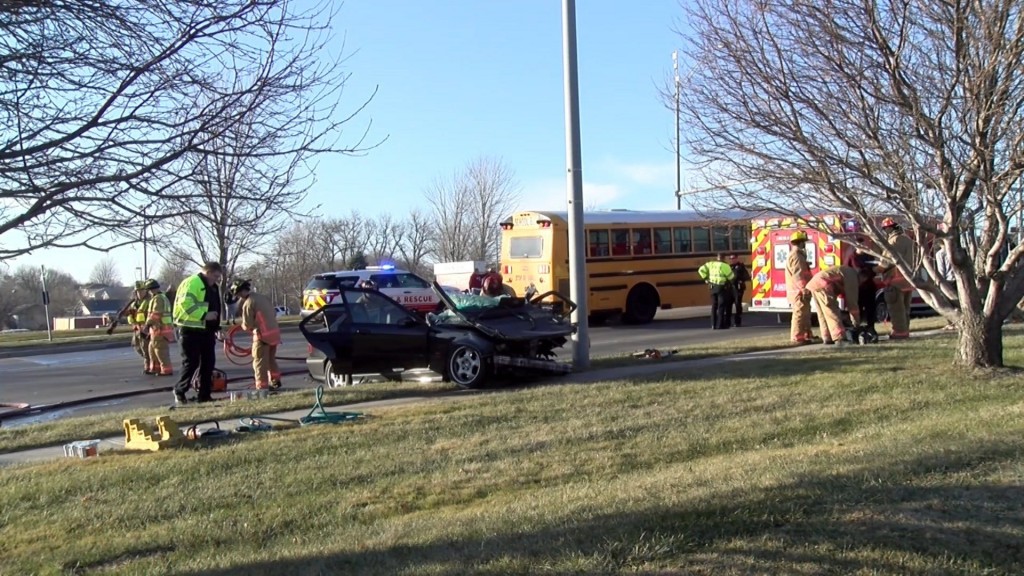 Posted by: Channel 8 Eyewitness News
8@klkntv.com
Update: 19-year-old Malik Asaad, the injured person previously reported to be in critical condition, has died.
Earlier story:
A multi–vehicle accident involving a school bus and three other cars happened near 27th and Kensington Drive Wednesday afternoon.
Channel 8 talked to a witness on the scene. "All I pretty much see is…the GMC truck on the opposite side do a 360…after I heard the crunch," said Matt Weyant. "And then I saw the first black car…hit the bus after he hit the truck."
Weyant said he ran over and did what he could to help the injured. He said he also stopped traffic until police and rescue workers could get there.

The multiple collisions sent two people to the hospital, including one in critical but stable condition. Lincoln Fire and Rescue had to use the jaws of life to free one person who was trapped in their car. None of the kids on the school bus was injured. Another bus was brought in to keep the students safe.

"There were a lot of moving parts at the scene," said Lincoln Police Sgt. Ben Seeman. "Fire trucks coming in and out…police cars. So we waited until there was another bus here that could be unloaded. And then made sure everybody was okay and then they were unloaded to either meet with their parents or get on the second bus."
The area was shut down for hours, as investigators tried to piece together what exactly happened..